Don't spend hours, days or years trying to work things out yourself!
I am here to help you achieve your BIGGEST dreams!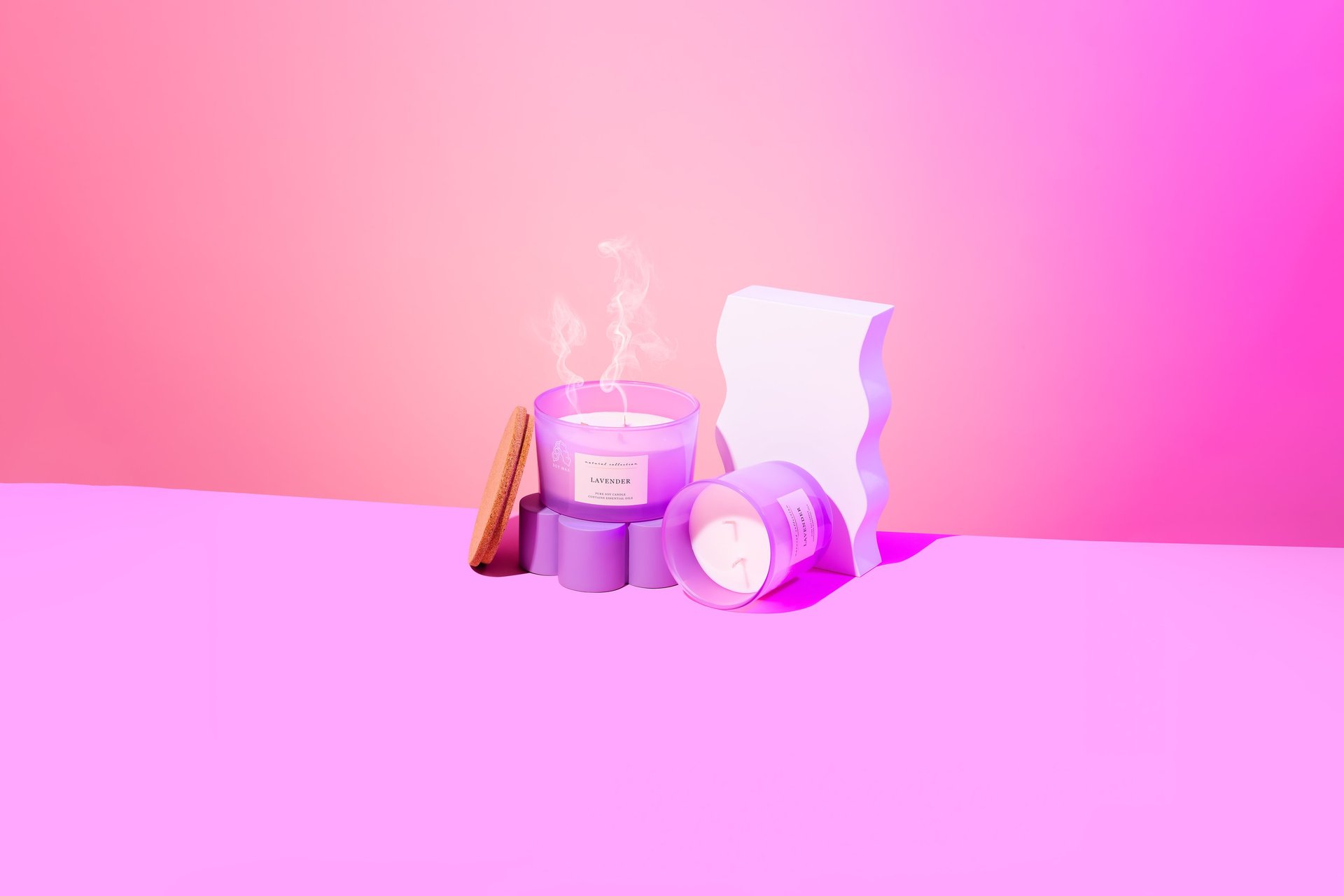 Lessons customised to your needs.
I have developed a mentoring plan specifically designed to help fellow photographers build a successful business.
My approach involves 1:1 lessons, which I believe are the most effective way to provide a personalized and customized experience that
helps YOU achieve YOUR GOALS.
Before we begin, you will receive a brief form to complete, that will allow me to better understand your needs and in which direction our coaching should go.
Our 60 minutes long session take place online, giving you the flexibility to participate from anywhere in the world.
We prioritize working at your pace and creating a pressure-free environment.
During our 1:1 sessions, you will work closely with me as I strive to gain a deep understanding of your unique needs and objectives. Together, we will create a customized plan that addresses your specific challenges and helps you achieve success in your photography business.
To ensure consistent progress, you will be able to contact me and ask for my feedback in any topic we talked about in the class.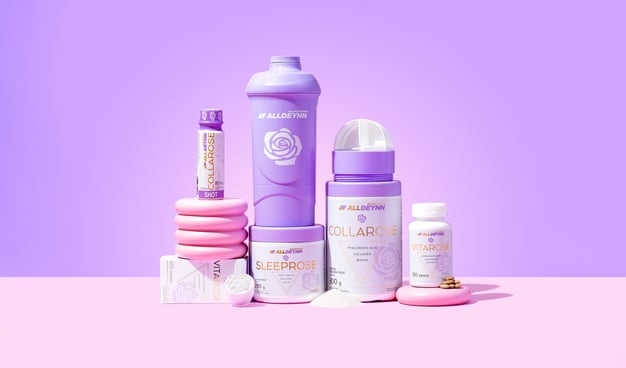 What are we going to cover?
Food/Product Photography BASICS
Camera settings
Working with artificial light
Planning a photoshoot
Styling & Composing
Props & Backgrounds
Gear
How to build an attractive portfolio
How to do a market research
These are just a few examples of the topics we can cover, but they are by no means exhaustive.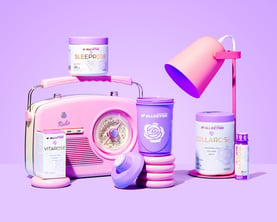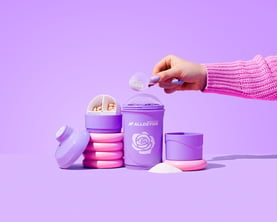 you will also receive a mini guide
!
Mini guide to wrap up our first coaching call, where you will find tips & tricks related to food or product photography, as well as my recommendations on what gear, props and backgrounds you should invest in considering your budget and stage in the business.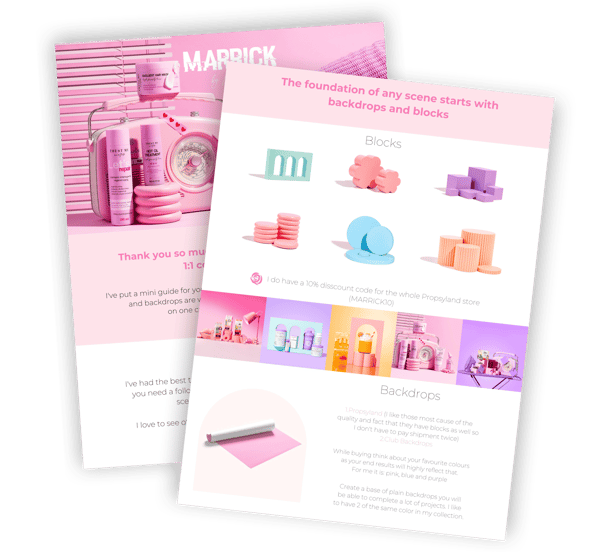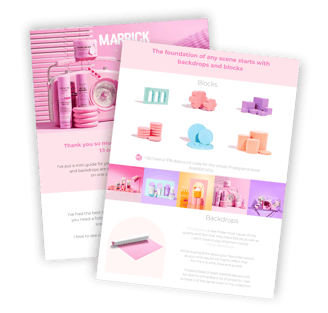 and if that's not enough...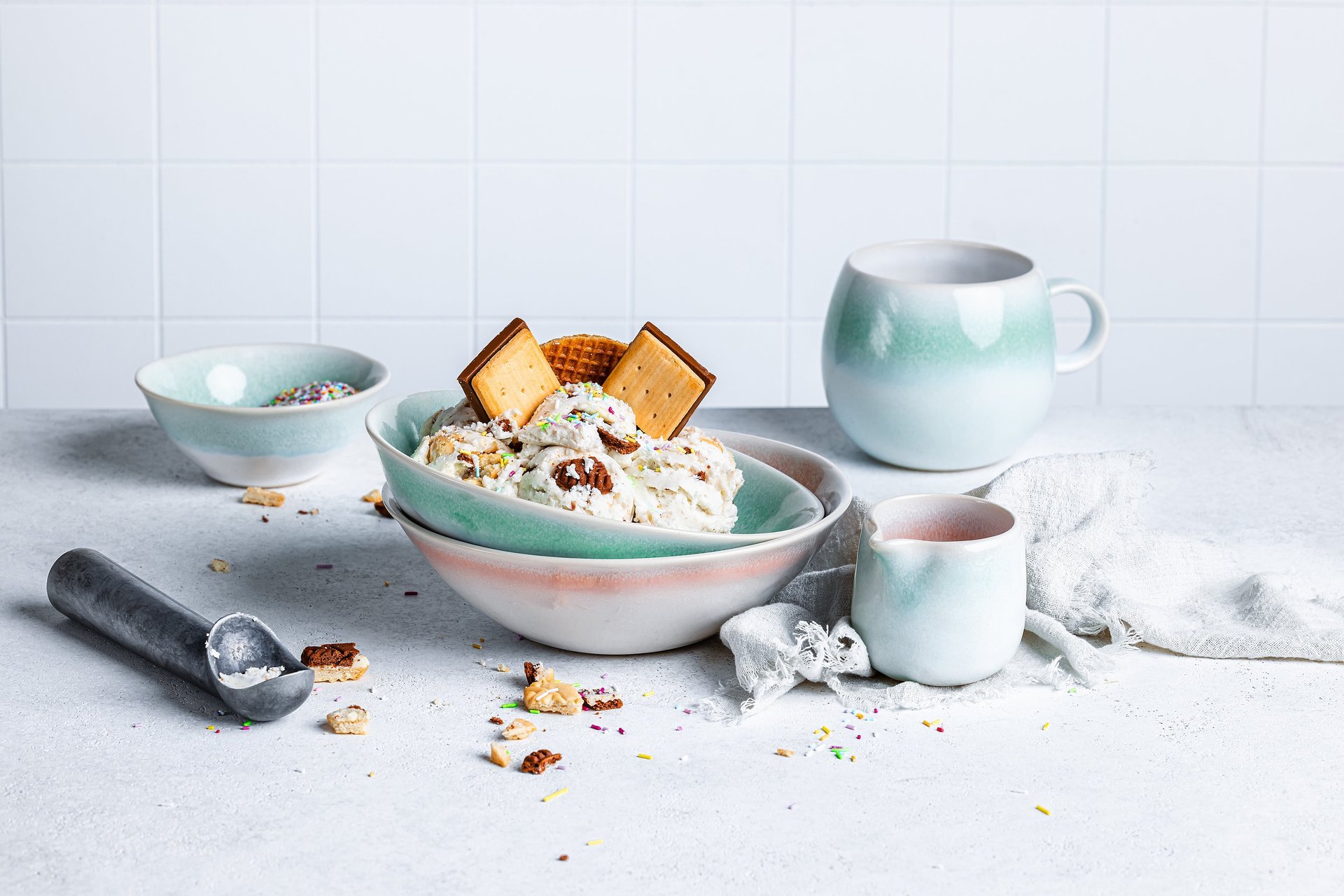 Coaching is not only for begginers.
So you're comfortable with the basics but you feel like you're stuck on the same level?
Here I come... a second pair of eyes & ears who can help you break out of your shell
so let's put the basics aside...
One of the perks of having me as your mentor is that I also offer styling lessons to take your skills to the next level.
During these sessions, we will dive deeper into the set-ups I create for our call, or I can give you live feedback while you style a scene in your studio.
The goal is to make you feel like you have a buddy in the studio, guiding you every step of the way.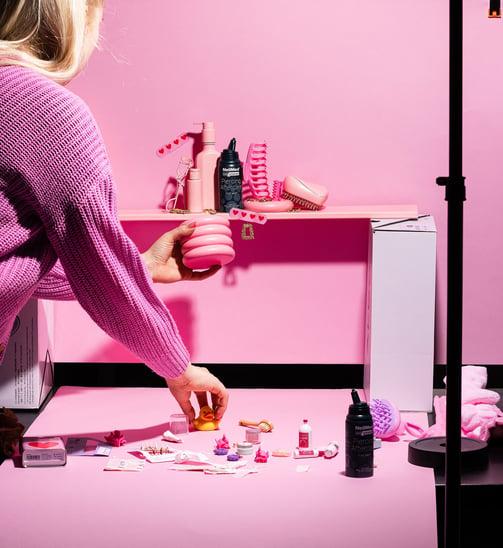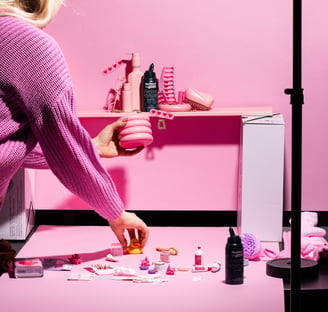 Styling often feels overwhelming and in my opinion having a second pair of ears and eyes can drastically improve & speed up your process.
When it comes to professional photography, there's one crucial factor that can make or break a project - having the necessary resources to bring your creative vision to life. That being said I will help you create a prop collection which will suit many projects & most importantly fit your own style.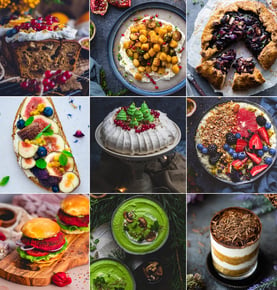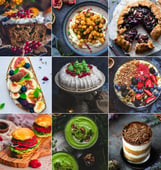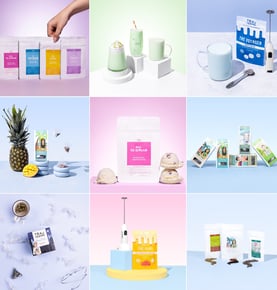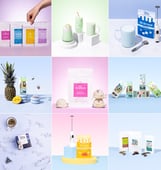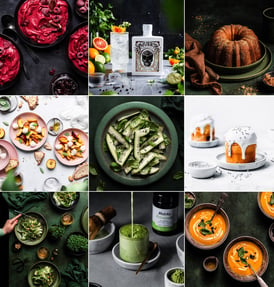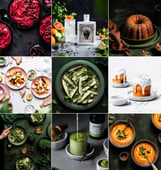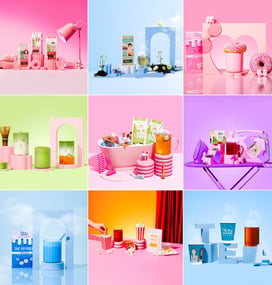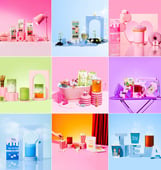 & those images weren't bad, they were just missing the story, I badly wanted to tell!
Knowing how to enhance your vision in post-production is almost as important as capturing it on set!
It's where the magic happens! In this editing session, we will dive deep into the most important tools inside of Lightroom & Photoshop, and and I will guide you step-by-step through my editing process.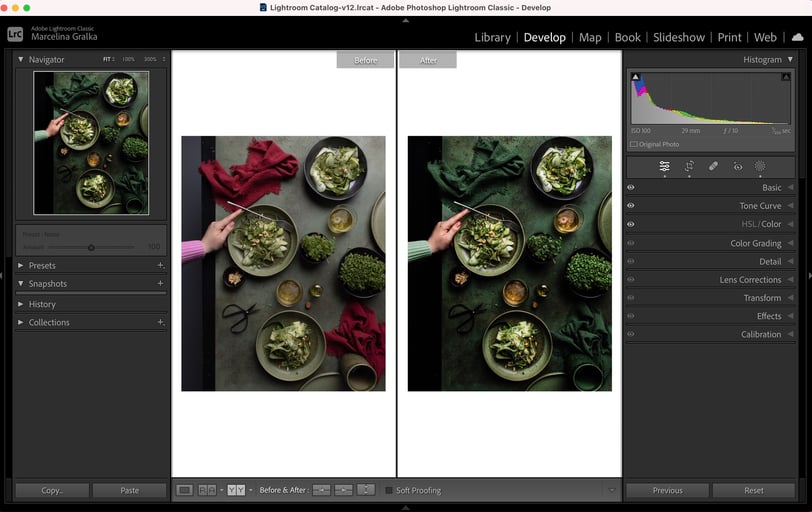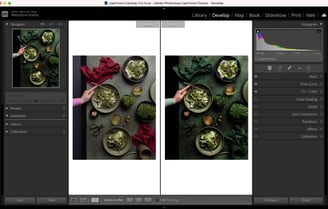 I 100% recommend a class with Wiktoria. She was extremely generous with sharing her knowledge, she not only spent enough time answering my questions but also was very patient with her explanations and my follow-up questions. Prior to our call, Wiktoria asked questions about my work, goals and why I was doing this class with her, based on which she customized the class for me. She didn't leave anything out and even answered one of my questions by showing me her studio/lighting set-up, which I truly appreciated. Till date, Wiktoria often checks in with me and is always willing to help.
- Amrita
Singh from @mykalekitchen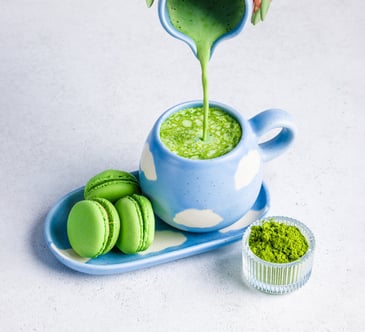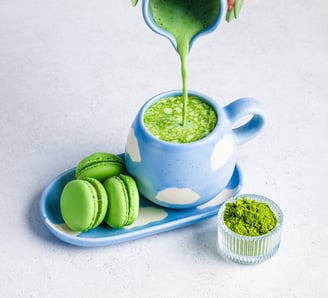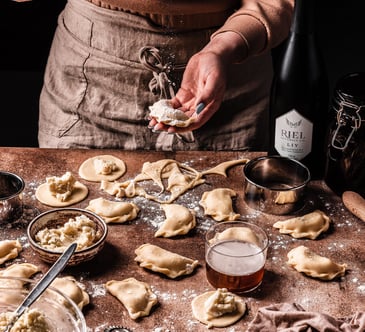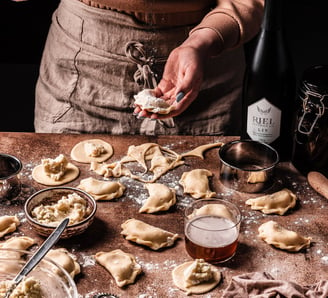 & I will get back to you within 24h with the pricing!